January 21, 20192019 Role Changes Within Cadillac Asphalt
We have some exciting news here at Cadillac Asphalt! Aaron Price, Vice President of Cadillac Asphalt has assumed the roll of President of Pennsy Supply Inc. in Harrisburg PA. Aaron's strong dedication and expertise has achieved many great things during his time with Cadillac Asphalt and will be deeply missed.
Our COO, Deven Rau will assume the role of Vice President for Cadillac Asphalt! We are very excited to see the new and positive changes Deven will bring to Cadillac Asphalt.
Every end is a new beginning! CONGRATULATIONS to Aaron and Deven!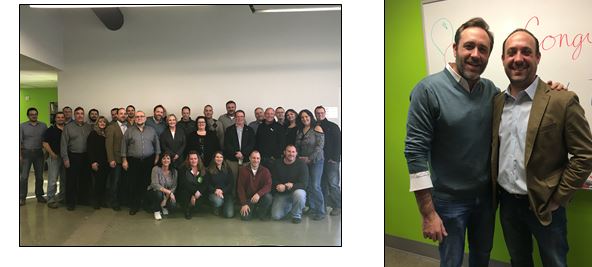 Cadillac Asphalt would like to extend our utmost gratitude and well wishes for an incredible colleague and friend. Lonnie Schaub, GM of HMA
has accepted the role of VP of HMA with Preferred Materials in Florida. We join together in wishing you success in all your future endeavors.
We send a warm welcome to Trevor Tipotsch who will now serve as our GM of HMA. Trevor brings experience and a proven track record of
success in our asphalt industry. Congratulations to both Lonnie and Trevor on their hard-earned success!